Fireglow
A very nice red palmatum, Fireglow tends to hold it's red color in the heat better than Bloodgood and other red palmatums. New growth on this vigorous, upright cultivar is bright cherry red that darkens some throughout the summer without fading. Not as tall or widespread as the Bloodgood. 10-12 feet in 8 years. Sun / part shade.
Related products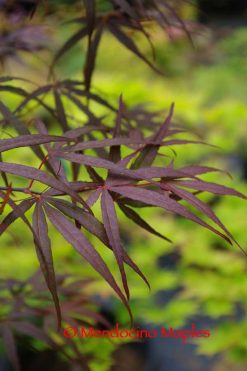 Out of stock
Dwarf Japanese Maples - Great for Containers and Small Areas
Aka hosada
Aka hosada is very nice new strap-leaf selection that is very sun hardy and very red. Aka hosasa tends to hold it's color better than any other Linearlobium and even in mid summer heat. A small upright maple to about 6-8'. Zones 6-9.