Acer circinatum Monroe
Monroe is a wonderful cultivar of our native circinatum! Leaves are big and lacey. Open and airy this plant is vigorous and spreading viney like the native. Bronzing of leaves occurs when plant is exposed to abundant sun. Fall colors of strong yellow. Strong growing to 12′ . Sun/ mostly shade. Hardy to -20 degrees. USDA zone 5.
Related products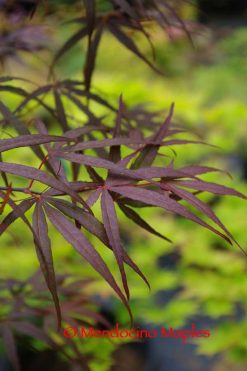 Out of stock
Dwarf Japanese Maples - Great for Containers and Small Areas
Aka hosada
Aka hosada is very nice new strap-leaf selection that is very sun hardy and very red. Aka hosasa tends to hold it's color better than any other Linearlobium and even in mid summer heat. A small upright maple to about 6-8'. Zones 6-9.